UD student from Puerto Rico wants more help for the island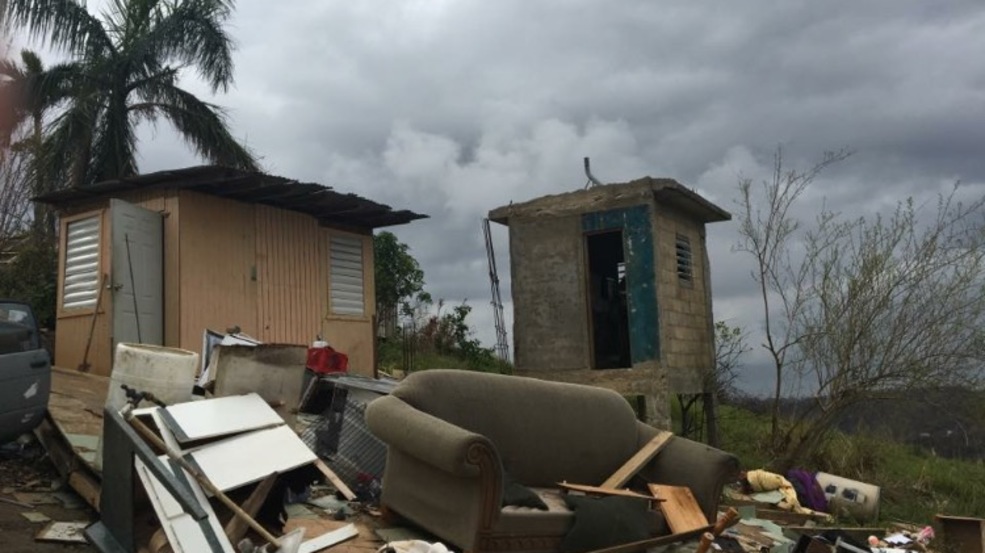 DAYTON, Ohio (WKEF/WRGT) -A University of Dayton student from Puerto Rico understands the San Juan mayor's frustration with the recovery process after Hurricane Maria hit the island.
However, she wants to focus on getting things done instead of being political. FOX 45 sat down with her and got an update on what's happening on the island.
"Eighty-five percent of the island is still without power," UD graduate student Paola Ortiz said.
Her family and friends are in San Juan, dealing with the after effects of Hurricane Maria
"Does your mom have power?" FOX 45's Rhonda Moore asked her.
"No," answered Ortiz.
"They're trying to survive," she continued. "My mom sent me a picture the other day of the neighbors. One of them has a generator so they're all like sharing with each other."
Three weeks after the hurricane, she painted a grim picture of her home.
"The infrastructure is so old, so, like, a lot of them just fell down, and that is so hard and actually takes time," Ortiz said. "I was talking to my aunt today and she said this community, Utado, and they have not been able to get access. The roads all collapsed. People are stealing generators from each other, from hospitals. It's bad."
She said a lot of the water is contaminated.
"My cousin's best friend died because of that. This was last Monday," said Ortiz.
Plus, there's been price gauging on things like water.
"The one I showed you was $36," she said, "and I think that was only 12 bottles of water."
Ortiz and other U.D. students knew this was an ongoing issue, so they collected donations to send to the island.
"U.D. filled up 12 pallets of supplies and these were all sent. I know they were sent already but they haven't been distributed," said Ortiz.
Ortiz wants to see more helicopters used to deliver supplies right to the people, and she's hoping to go home for Christmas.
"I hope by December," she said. "We have already almost all power on the island and at least somewhat of normality of what it was before."
Thursday, President Trump tweeted FEMA, the military and first responders can't stay in Puerto Rico forever.
Ortiz and others did not like that.
She said they need to stay until people there can get back on their feet, however long that takes.
Unmute